Register Online Here
OR Contact:
Linda Hill
Southern University at New Orleans Center for African and African American Studies
Call : 504-284-5550
Email : lhill@suno.edu


Free to the Public
Friday, February 7, 2014
6:00 pm - 9:00 pm
George & Leah McKenna Museum of African American Art
2003 Carondelet Street
New Orleans, LA
Opening Reception:
Awards Ceremony Honoring:
Dr. Charles Vincent is a professor of History at Southern University and A & M College. He earned the Ph. D. in history from Louisiana State University. He is the author of Black Legislators in Louisiana During Reconstruction; and A Centennial History of Southern University and A & M College, 1880-1980 and numerous articles in professional journals.
Dr. Robert Perry is a descendant of America's first Black Mayor, Pierre "Caliste" Landry, Donaldsonville, Louisiana (1868).
Eddie Pinchback is a descendant of P.B.S. Pinchback, America's first Black Governor, Louisiana (1872).
Essay Contest Winners To Be Announced
To enter essay contest contact Latoya Devezin, New Orleans
Public Library African American Resource Center click here.
Play: "Not Unto Us"
A play in three acts about Black Reconstruction in New Orleans written by Clifford Graves in 1940. An adaptation produced by Artistic Director, Akeem Martin.
Saturday, February 8, 2014
8:30 am - 5:00 pm
Southern University New Orleans
Business Technology Building, Suite 100, Lake Campus
6801 Press Drive, New Orleans, LA
Seating limited register now!
Petition, Principle, and Protest:
Voting Rights and Black Male Suffrage
Raphael Cassimere, Ph. D.
Professor, Retired
University of New Orleans
The Startling Career of P. B. S. of
Pinchback: Whirlwind Crusade
to Bring Equality to Reconstructed Louisiana
Nicholas Patler, M. A.
Author, Playwright, & Historian

The Role of the Black Press
Barbara Trevigne, M.S.W.
Author, Historian, & Genealogist
Pierre Caliste Landry: America's First Elected Black Mayor


Kathe Hambrick Jackson, M. A.
Founder & Executive Director
River Road African American Museum
Plessy vs. Ferguson
and
Committee of Citizens
Keith W. Medley

Author & Historian
To Make Equality Real: The First African American Political Junket and the Question of Public Accommodation "Oscar Dunn"
Brian Mitchell, Ph. D.
Adjunct Professor History
University of Arkansas
Researching Adolphe Tureaud:
Legislator from St. James Parish
Alexander P. Tureaud, Jr.
Author
Leon A. Waters
Co-Founder & Board Chair
Louisiana Museum of African American History

The Dark Ages: Black Reconstruction in Louisiana, 1880-1895
Emmitt Glynn, III, N. B. C. T.
History Teacher
Zachary Career and Technical Center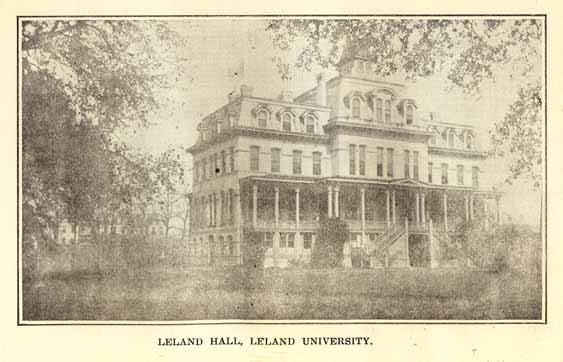 Turning Points: Advancements Made in Louisiana Education
Late 19th - Early 20th Century
Beryl F. Hunter, M. A.
Director
Elelyon Cultural Solutions



African Americans and Land-Grant Institutions: Transcending the Shadows of Reconstruction
Ronald Dorris, Ph. D.
Professor
Xavier University New Orleans




Beyond Title, Sashes, and Ribbons
African American Fraternal & Benevolent Societies in New Orleans
Jari Honora
Genealogist & English Instructor
St. Augustine High School
Sunday, February 9, 2014
Louisiana Reconstruction Tour
Tour Cost: $35.00
(includes continental breakfast & box lunch)
Tour I:
Le Musee de f.p.c.
2336 Esplanade Avenue
New Orleans, LA

Tour II:
River Road African American Museum
406 Charles Street
Donaldsonville, LA
Book now:

Hidden History Tours
Leon Waters
504-432-9901 or leonawaters8@gmail.com